Bimbachextrem Wig 613 Blonde Silky Straight Human Hair Lace Front Wig - Customized

For all the blonde lovers, this gorgeous 613 blonde color make you stunning in the crowd. This lightest blonde shade gives your hair a sun-kissed appearance the makes it seem as if you just got back from a beachside vacation. Hair 16 inches in length. Featuring a natural looking skin top. The Luxurious Brazilian Remy Hair can be styled wavy or customizing to any style you like. With a comfortable stretch cap design you can wear it for a night out or even all day.
SPECIFICATIONS:
Hair Type: Human Hair
Hair Color: 613#
Can Be Dyed: Yes
Cap Construction: Lace Front Wig
Straps: Adjustable(22")
Approx.Length: 16 inches
Density: 150%
Circumference: 22.5 inches, standard medium
Lifespan: more than one year with proper care and use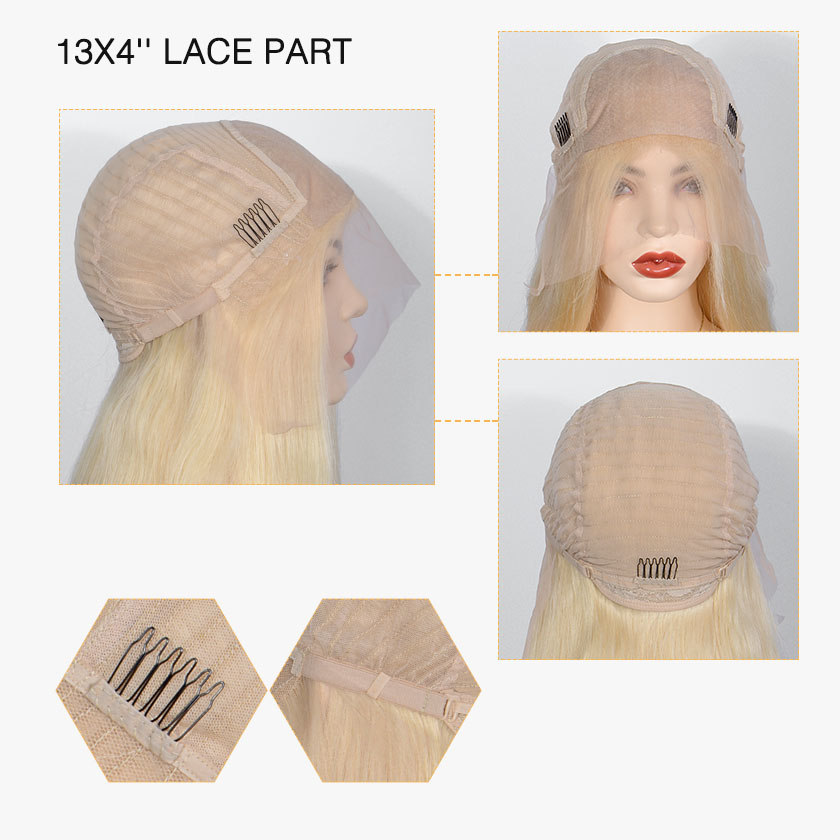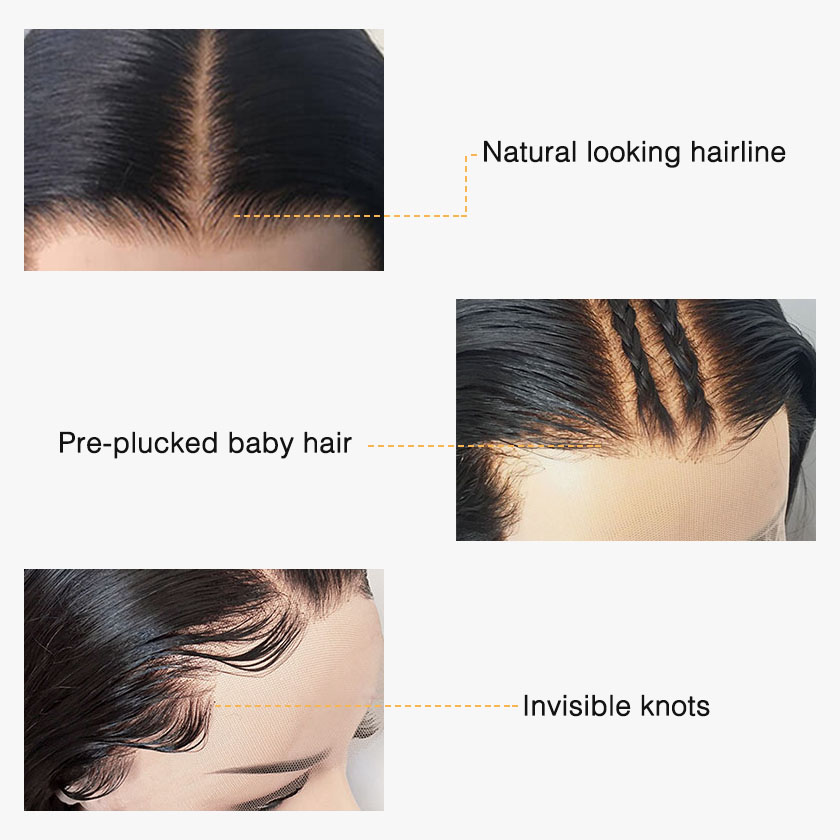 The designers at Bimbachextrem have cleverly created this lob with pre-plucked baby hair, so it looks like your own hair. So get ready to feel beautiful in this new style.

The Bimbachextrem Wigs Signature
Bimbachextrem human hair wigs are made with 100% Brazilian Hair, comprised of the top 100% finest quality in the world. Our human hair wig is dried with the natural straight and it takes heat very well, so you can style it to your desired style. Hair cuticle intact to keep the integrity of the hair.
Wigs Enhance Your Beauty
Bimbachextrem Lace Front Wig is a one-of-a-kind unit featuring a fully hand-tied 13 x 4" frontal, pre-plucked strands and free parting for a more natural looking style. Our selection of lace front wigs includes a range of styles and color options. You can always find something that matches your style.
A BONUS Package Includes:
Exquisite Gift Box: Made from high-quality ultra-durable construction, it provides plenty of space for your ribbons, tools, cosmetics, jewelry, toiletries, coins, etc. 
Fancy Necklace: Great gifts for yourself or friends. 
Scented Soap Flower: Perfect as a decor, or for bathing and hands washing.
Easy-to-Use Wig Cap: Tightly hold your hair in place.
FEATURES:
100% Human Hair - Feels incredibly soft and can be styled just like your own hair.
13x4'' Lace Front Space - For a more natural look.
Fake Scalp Top - Creates the appearance of natural hair growth and allows for parting versatility.
Pure Stretch Cap - Resilient stretch material throughout cap base for a custom-like fit.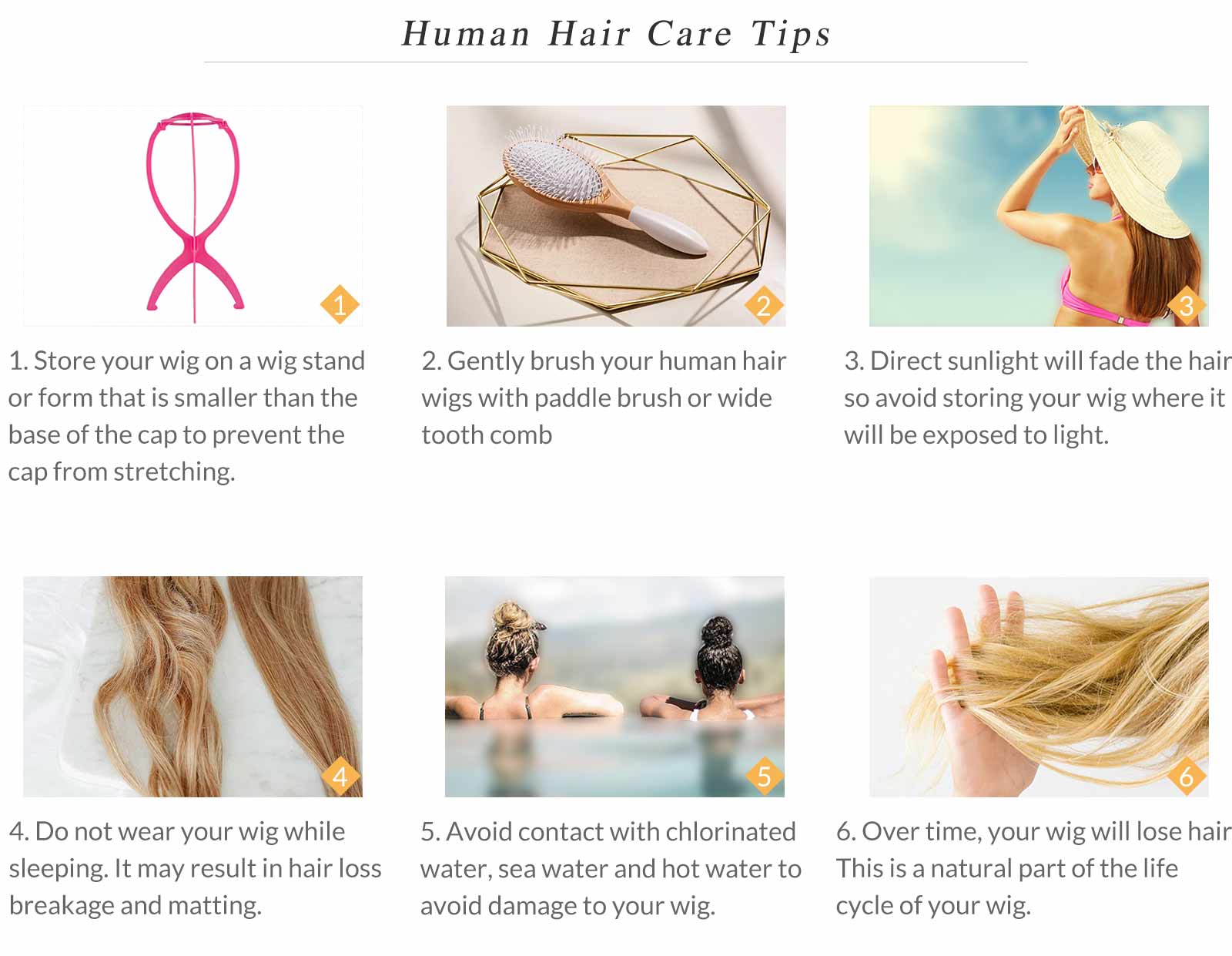 15-day Warranty: In the event that you have issues with your wig, we will give you a full refund within 15 days of purchase. Please ensure that the wig product is returned in origional package with lace uncut.
180

 

Days

 

Warranty

 

Plus: At Bimbachextrem, customer satisfaction is our top priority. In addition to a generous 15-day standard warranty, Bimbachextrem is making it even more attractive by adding an extended warranty coverage of 180 days that costs only €29.99. It adds peace of mind and protection for a total of 180 days. For any quality problem, please exchange it for the same item within 180 days from the date of your order. You could contact us via email at info@bimbachextrem.com.
Important Note: Single purchase for single use on single item only. 
Free for standard shipping, fast delivery only need 3-5 business day in USA, others country need 2-7 business days
Related Items
Fashion full lace wig synthetic wavy hair Fake Scalp 60# highlight purple color
€99.90 €129.90
---
Transcends Stunning Beautiful wave, highlight strands and long, layered length… This unit comes with all the features that girls dream of in hair. Make a...
View full product details
Fake Scalp Synthetic Lace Front Straight Wigs HD Lace Mix Color 60/Purple
€69.90 €99.80
---
Tab 1 content
Tab 2 content
Tab 3 content
View full product details
Synthetic Lace Front Wavy Wigs Fake Scalp Glueless Wig Mix Purple Color
€69.90 €99.90
---
Look Your Best in Every Occasion When it comes to discussing statement-making hair, it is often the long waves that receive all the attention. With...
View full product details
Synthetic Lace Front Wig Fake Scalp Straight Hair Purple Color
€69.90 €99.90
---
Stand Out with This Pop of Purple Silky, soft, straight. This hairstyle can be one of today's popular. Classic yet edgy... It is seamlessly blended...
View full product details
onclick="pintrk('track', 'addtocart');"