Bimbachextrem Wig Black Long Straight Human Hair Lace Front Wig - Customized

If a hairstyle can be one of today's most popular, yet also a classic…this is it! Long and luxurious layers makes this sleek silhouette naturally beautiful and totally ageless. This supremely natural style offers 100% Remy human hair, lace front, fake scalp top and plenty of length. The Optimum Brazilian Human Hair provides you an unmatched look and feel. The stretch cap creates supreme comfort and natural movement. And the fake scalp top provides multi-directional styling and looks like natural hair growth.
SPECIFICATIONS:
Hair Type: Human Hair
Hair Color: 2#
Can Be Dyed: Yes
Cap Construction: Lace Front Wig
Straps: Adjustable(22")
Approx. Length: 20 inches
Density:150%
Circumference: 22.5 inches, standard medium
Lifespan: more than one year with proper care and use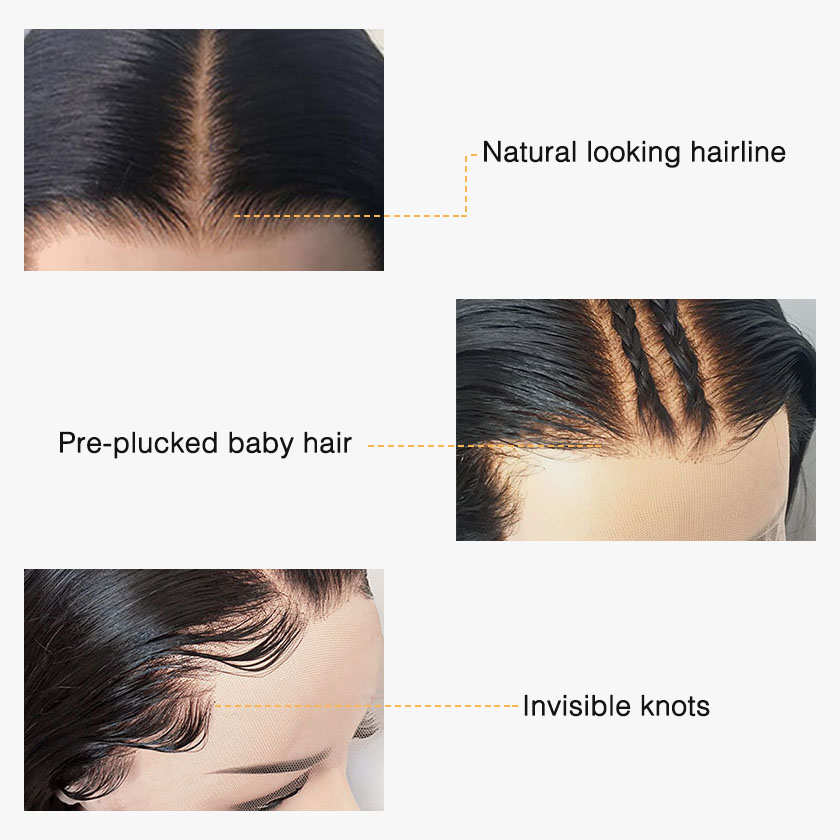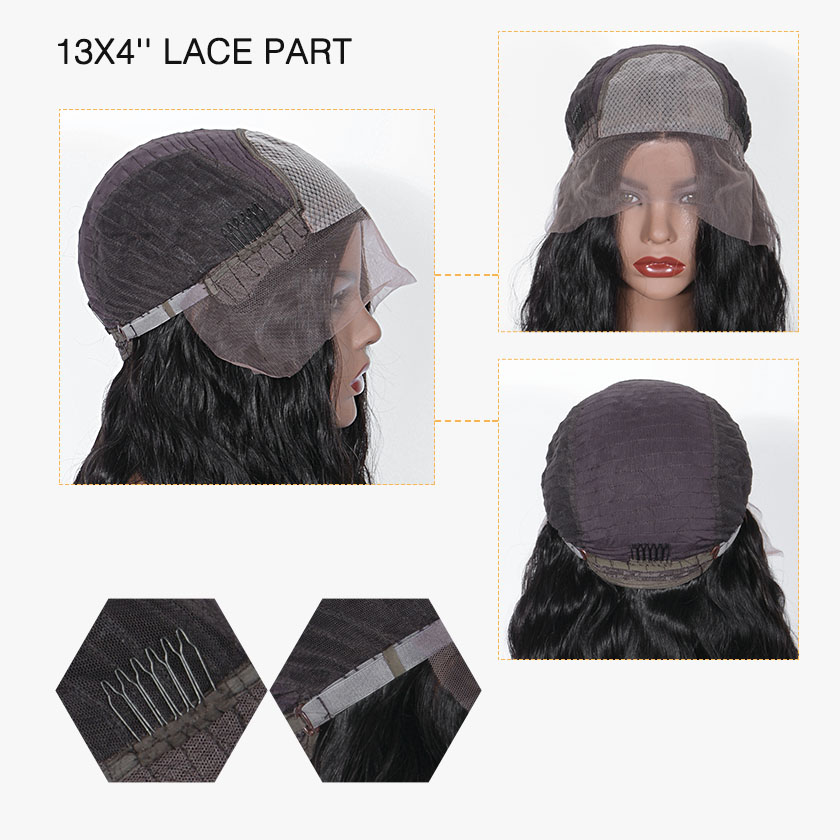 All together, it's the most natural hair, combined with the most natural-looking hairline and part, as well as the most comfortable cap. You'll have limitless styling possibilities and the most natural-looking appearance with this beautiful, ultra-lux style.

The Bimbachextrem Wigs Signature
Bimbachextrem human hair wigs are made with 100% Brazilian Hair, comprised of the top 100% finest quality in the world. Our human hair wig is dried with the natural straight and it takes heat very well, so you can style it to your desired style. Hair cuticle intact to keep the integrity of the hair.
Wigs Enhance Your Beauty
Bimbachextrem Lace Front Wig is a one-of-a-kind unit featuring a fully hand-tied 13 x 4" frontal, pre-plucked strands and free parting for a more natural looking style. Our selection of lace front wigs includes a range of styles and color options. You can always find something that matches your style.
A BONUS Package Includes:
Exquisite Gift Box: Made from high-quality ultra-durable construction, it provides plenty of space for your ribbons, tools, cosmetics, jewelry, toiletries, coins, etc. 
Fancy Necklace: Great gifts for yourself or friends. 
Scented Soap Flower: Perfect as a decor, or for bathing and hands washing.
Easy-to-Use Wig Cap: Tightly hold your hair in place.
FEATURES:
100% human Hair – Results in stronger, healthier more resilient hair you can style just like you would your own hair.
Impeccable Lace Front - Seamlessly blends into the front hairline.
Fake Scalp Top - Creates the illusions of natural hair growth and allows you to part the hair in any direction.
Pure Stretch Cap - Resilient stretch material throughout cap base for a custom-like fit.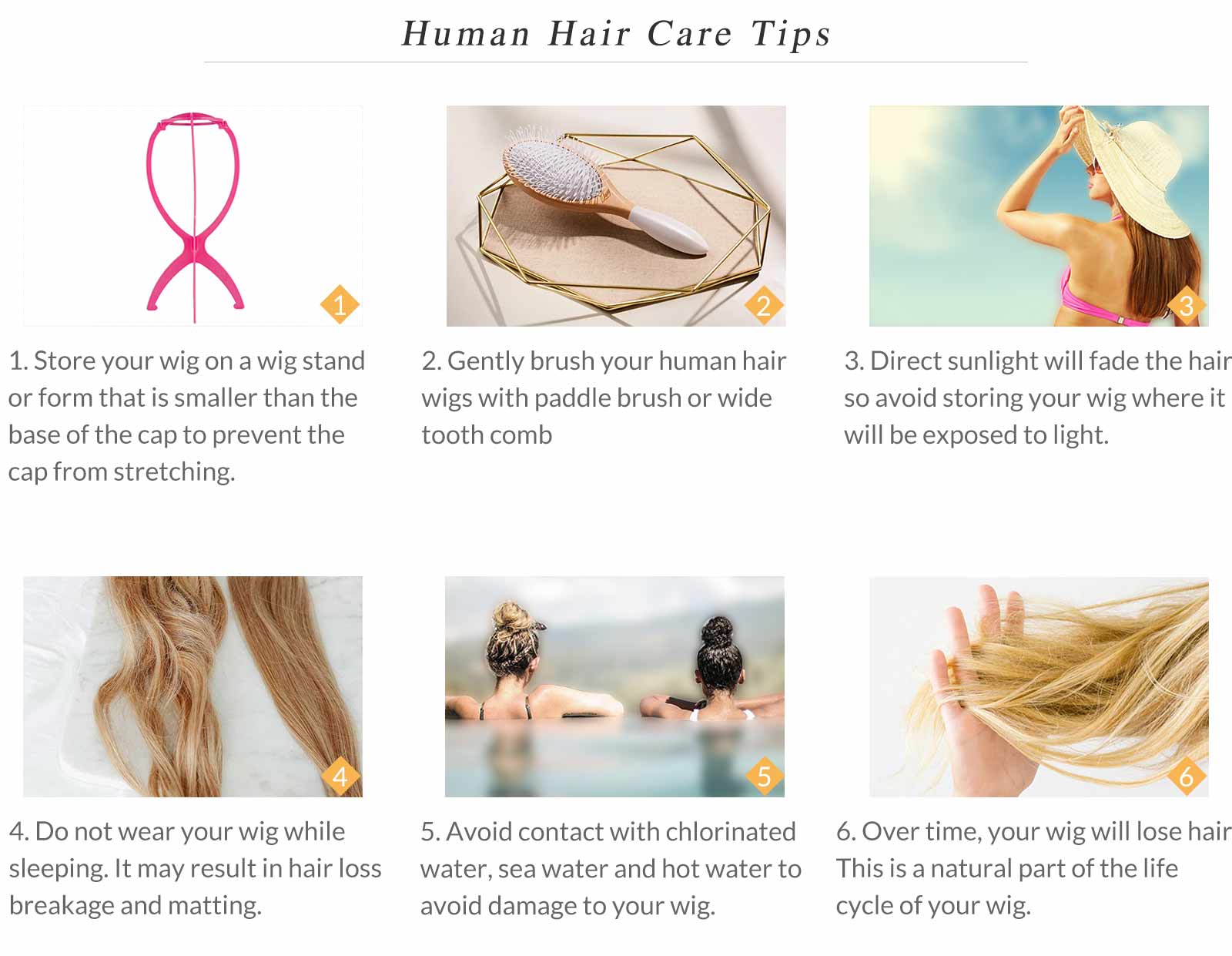 15-day Warranty: In the event that you have issues with your wig, we will give you a full refund within 15 days of purchase. Please ensure that the wig product is returned in origional package with lace uncut.
180

 

Days

 

Warranty

 

Plus: At Bimbachextrem, customer satisfaction is our top priority. In addition to a generous 15-day standard warranty, Bimbachextrem is making it even more attractive by adding an extended warranty coverage of 180 days that costs only €29.99. It adds peace of mind and protection for a total of 180 days. For any quality problem, please exchange it for the same item within 180 days from the date of your order. You could contact us via email at info@bimbachextrem.com.
Important Note: Single purchase for single use on single item only. 
Free for standard shipping, fast delivery only need 3-5 business day in USA, others country need 2-7 business days